St Bees Bolting
Well Back to St Bees today to train some more locals in the fine art of bolting. There was a great turn out with 8 people equipped with the knowledge.
Here is a shot of the type if thing we are replacing, interesting to see just how 20 years next to the sea can effect a steel carabiner!!!
There are now 7 new lower offs and 3 completed lines with another 6 lines drilled and on there way to completion, over the next couple of months there should be enough climbs re-equiped to make it worth a visit.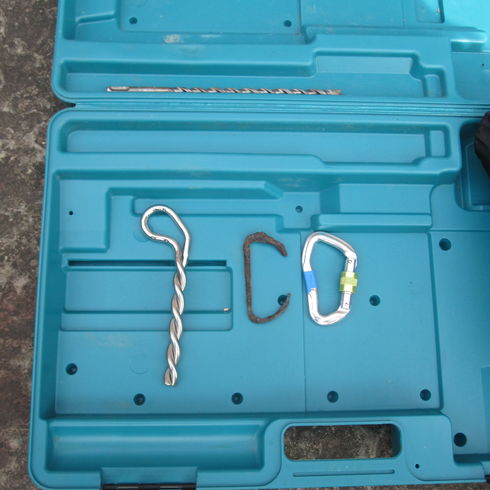 POSTED: 25th April 2010
BY: Dan
CATEGORIES: Bolting