Residential
Do you remember your Adventure Trip? At Real Adventure we know that the benefits of an activity programme don't end when you leave; in fact, it's then that they become most apparent. Many people still remember their school trip in the outdoors with fond memories. Pupils' self-development is apparent; they discover new interests and the discipline and teamwork of the adventures build on the citizenship aspect of the National Curriculum.

You know that your pupils will be safe because our staff are experienced and qualified to lead in the environments we visit – whether you're up in the mountains to see the effects of footpath erosion or canoeing around 'Wild Cat Island' on Coniston, studying the rare water plantain. We are dedicated to providing your group with the most appropriate course and we will work closely with you to make sure that this happens.
For inspiration for your course and a little insight to the type of things we have organised and run for other schools and colleges click on the "Adventure Courses" Case Study Page.
Co-design and co-construction of your residential is key to creating a beneficial learning away experience. Working in partnership with Real Adventure to design your tailored programme will ensure what is created is fit for purpose, meaning full and integrated. 
Brilliant Residentials integrated, inclusive, affordable, progressive, memorable

Learning Away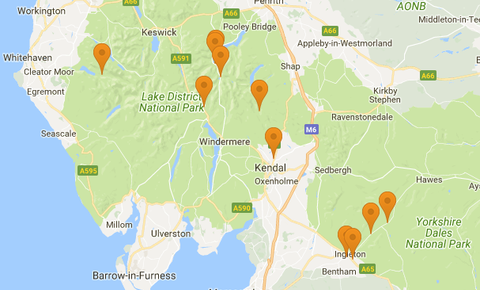 Accommodation
Take a look at some of the accommodation locations that we regularly work from.
Explore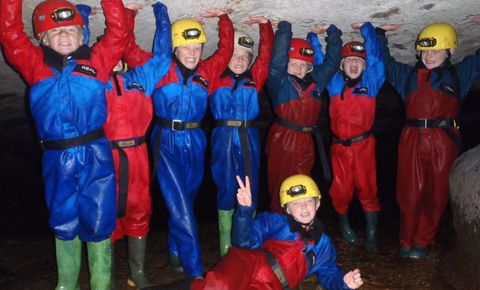 Adventure Venues
Interactive Adventure Map

Have a click around or map and look at some of the adventure locations we regularly visit.
Explore
Real Adventure, Adventure Education Video
---
Locations
Real Adventure is a mobile unit and we have the flexibility to rock up and convert any accommodation block into a fully functioning outdoor centre. We bring along all the kit, extra drying facilities (so your clothes actually dry for the next day!) food and chef with catering equipment - except the kitchen sink! We can book the accommodation for you so all you have to worry about is getting there, we can even sort out that is you wish. By not having the overheads of a centre you will be surprised at the value a bespoke package can be.
---
Learning Away #WinterResidentials
I wanted to thank you and your team for all that you did for us and for our pupils in the last few days.  As I said to you and Jen the other evening, the kids have no real idea of the scale of logistical planning and co-ordination that such a big trip requires but any of us who have ever run residentials recognise the level and the depth of the planning and we respect and appreciate it so please accept my thanks, both on my own behalf and on behalf of my girls.  My tutees can be a touch unruly at times but they loved seeing Kat's capable approach to all that she does and she was a great role-model for them.  And I loved seeing my girls rise to the challenge of walking in torrential rain, of canoeing and kayaking and of taking their ghyll leaps this morning.  

English teachers always have a book in their pockets and Jen and I discussed Robert MacFarlane's 'Wild Places' in front of the stove a few nights ago because I took it north to re-read.   I dipped into it again in the bus on the way south this afternoon and found the place where MacFarlane quotes the mountaineer Gaston Rebuffat who wrote that 'In this modern age, very little remains that is real.  Night has been banished, so have the cold, the wind and the stars.  They have all been neutralised ...  But what a strange encounter then is that between the man and the high places of his planet!"  I often worry about this lack of reality because our pupils live in worlds full of central heating, junk food, zillions of television channels and the orange glow of street lights and it can be incredibly hard to prize them away from their phones and laptops.  This is why is means so much to them - and to us - when they get a chance to experience what is 'real' - in a rock, rain, mountain water, snow, wind, trangias, caves and giant flapjack sort of a way!  

So: thank you on their behalf.  They will only really realise what the trip meant to them as individuals as time passes.

Katie Adam, Key teacher

Malvern Residential

Dear Mr Major,

This is just to say a big thank you to you all for giving all the FYs such a wonderful time in the Lake District. Robert returned home earlier this evening utterly exhausted (and with a bag of extremely wet and smelly clothes!), but still managed to give Martin and me a blow by blow account of everything he'd managed to accomplish over the 4 days.  I know only too well what a responsibility it was for you all and so much appreciate what you did for the children.  Perhaps you'll be kind enough to pass on my thanks to Mr Hopkirk, Mrs Cockbill and Dan Robinson and anyone else, in case I've missed anyone out!

With very best wishes.

A Parent's thanks

Malvern College - after a 4 day course with RA

After spending years with off the peg residential courses, we finally found what we were looking for with Real Adventure (you good people). The chance to really tailor the course to suit our needs and experiences, the ability to spend a long day doing something challenging and worthwhile, not worrying about exceeding the 2.5 hour session time, and the fact that as we have progressed, with your knowledge and experience of our children, the adventure can start straight away, and not have to spend a morning making beds and doing team building activities!

We like the continuity of the staff, we love Michiel's cooking, we're pretty keen on the flexibility that you offer us too. I like the possibility of someone really developing their kayaking skills over 4 days, I like the feeling of partnership that working with Real Adventure brings too, as we plan, do and then review the learning from adventuring on a daily basis.  I actually think that using a field centre, which we have to make ours, rather than us coming to your spot, means that all sides of the experience have to own it (children, school staff, RA staff). I like the planning involved, and the outcomes: real adventures, real learning, and real food, combining to make a really good time."

Mark Squires, Head Teacher

Selside CE Primary School

Dear Real Adventure, 

Thank you for a fantastic, fun filled week at Rydal. We really enjoyed all our activities! The bananas wrapped in bacon were nice. We all want to come again next year. Could you please say a big thank you to the other instructors?
Thank you
Yours Sincerely

Year 6 and their teachers