Accommodation
Where will your adventure take you?
Real Adventure is a mobile unit and we have the flexibility to rock up and convert any accommodation block into a fully functioning outdoor centre. We bring along all the kit, extra drying facilities (so your clothes actually dry for the next day!) food and chef with catering equipment - everything except the kitchen sink! We can book the accommodation for you so all you have to worry about is getting there, we can even sort out that if you wish. By not having the overheads of a residential building you will be surprised at the value our bespoke packages.
It's the people skills that make good outdoor ed, great outdoor ed

Peter Hicks, Herron Hill Primary
If you have a vision of a place you would like to stay at get in touch and lets make it happen. 
Have a look at the map below and click the pins & triangles on the map or +'s below the map to explore more.
Timberlodge provides self catering accommodation for exclusive use by groups of up to 48 in a unique building combining Nordic charm (including sauna) with modern practicality including: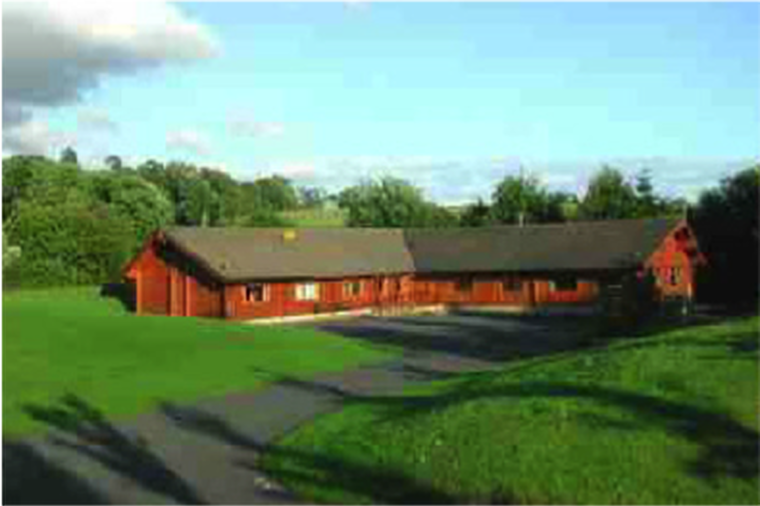 Sleeping accommodation is in 6 rooms with 6 bunk beds and 4 rooms with 3 bunk beds
Separate male / female toilets
3 individual showers plus 1 disables access shower / toilet room
Large and well-equipped kitchen
A light and airy dining room adjoining the kitchen
A lounge with comfortable sofas is equipped with satellite television and a DVD player
Central heating
Drying room
Wheelchair accessible
There are additional lodges of varying sizes across the site which can be booked for larger groups or for extra staff.
Link to Pine Croft
Langton Adventure Centre
Ulswater, Hartsop
Langton is an old building with comfortable accommodation for up to 28 guests. It is situated close to the foot of Kirkstone Pass near Brothers Water and within sight of Helvellyn and the High Street range. Langton includes the following facilities: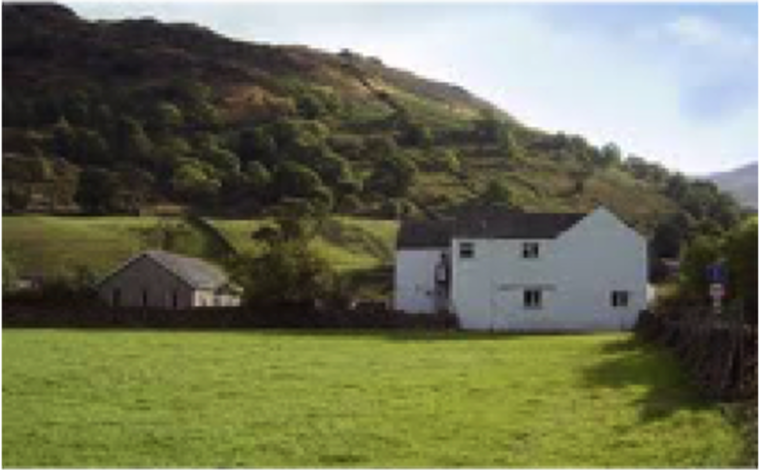 7 Bedrooms (4 Twin, 3 Dorm)
3 Washrooms & Toilet Facilities, separate for male/female
Equipped Kitchen & Dining Room
Lounge & Outdoor Games Room
Field & Small Woodland
Drying Room & Storage Area
Car Park (6-8 Cars, 2-3 Mini buses)
There are future plans to provide disabled accommodation on the ground floor for a single bedroom with wash and toilet facilities.
Camping can also be included within an enclosed field opposite the centre.
Link to Langton Centre

The George Starkey Hut
Ulswater, Patterdale
A great hut converted from the old village school with a traditional mounteering hut feel and with the log burning stove gives a homely feel and right in the middle of the adventure's. This lovely accommodation can sleep up to 28 people however the right combination is needed to make the rooms work.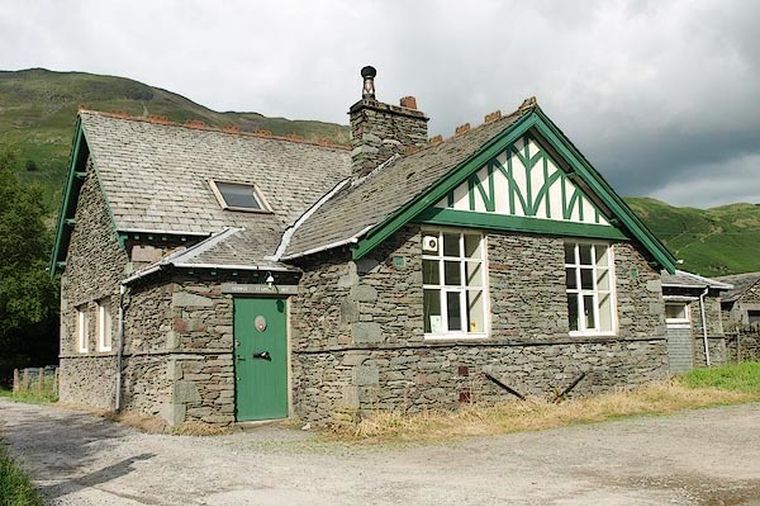 3 dormitories sleeping 14, 8 and 6.
Separate male / females toilets and shower facilities
Equipped kitchen and dining room
Lounge area with open fire
Drying room
Car park
This hut works really well as an addition to Langton for larger groups or for smaller groups alike.
Rydal Hall
Ambleside, Rydal
Set in the beautiful grounds of the Rydal Hall Estate within the central Lake District, this modern Youth Centre can accommodate up to 29 guests.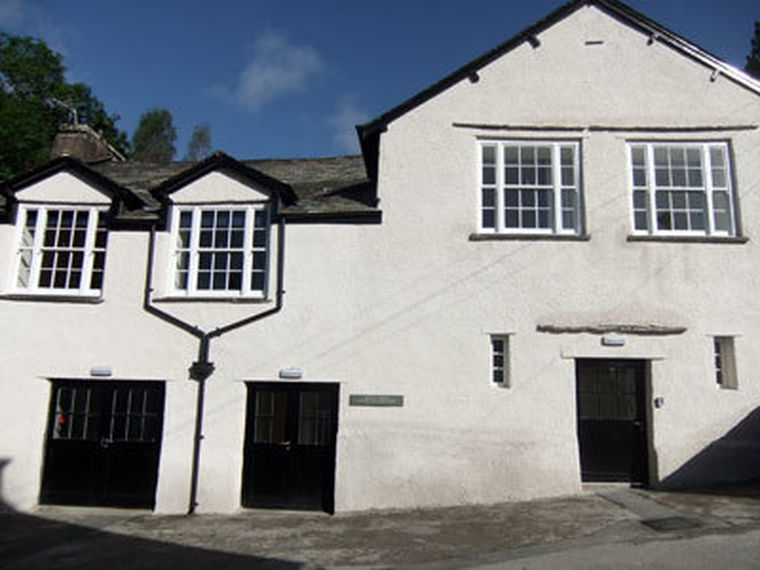 4 bedrooms - 4 bed and 6 bed both en-suite, 9 bed and 10 bed.
Separate male and female toilet and shower facilities
Well equipped kitchen and dining facilities
Communal area / dining room with wood burning stove
Drying room
Link to Rydal Hall
Longsleddale Outdoor Pursuits Centre
Longsleddale
This quirky set of Lakeland buildings offers a remote place to stay deep in the Longsleddale valley. With camping as an option in the grounds, climbing hills and ghylls from the door and alpine bunks and log fire, this place has a special feel to it.

Alpine style bunkbeds across 3 dormitories - 2 large rooms for up to 24 and an external small dorm for 4
Separate external male / females toilet and shower facilities
Equipped kitchen and dining room
Games / activities room
Log fire
Ample parking
This place can work excellently for a local school wishing to get the younger years in the school acquainted to the idea of a night away but going home in pyjamas after an evening meal and story time. 
Gearstones Lodge
Ribblehead
Gearstones is an old shooting lodge located very close to the Ribblehead viaduct with stunning views and comfortable accommodation for up to 44 guests including the following facilities: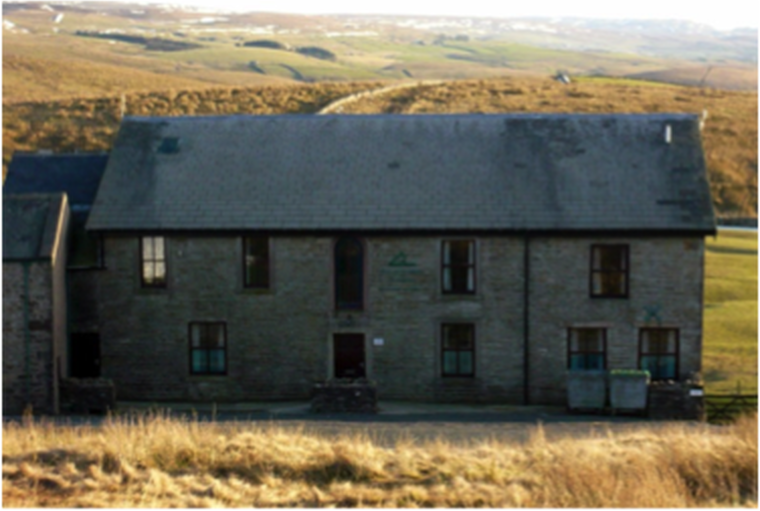 8 dormitories with beds for between 2 to 8.
Separate male/female toilet and shower facilities.
Central heating.
The well-equipped kitchen with adjoining dining rooms.
Lounges are situated on the ground floor.
Drying and changing facilities are provided in the converted cellar.
Ample parking.
Games / activities room.
Outdoor space.
The addition of The Cottage can provide for an extra 6 guests in 2 bedrooms, ideal for extra staff. 
Link to Gearstones Lodge 

Stackstead Farm Barnstead
Ingleton
Bunk style-sleeping accommodation for 22 in four separate bedrooms. (1 room sleeps 8 people, 1 room sleeps 6 people and 2 rooms sleep 4 people.)
Drying room with drying facilities.
2 showers and a disabled toilet.
A large fitted kitchen with cookers, microwave, fridges, crockery and utensils.
Male and female toilets, showers and washbasins with electric shaver points.
Large dining room/lounge area with T.V.
Ample parking
There is a camping option on-site making this an ideal DofE base. The site also has a swimming pool, spa and sauna that can be hired for a staff relaxation moment or as a whole facility for your team to enjoy during the evening. 
Link to Stackstead Farm

The Old School Bunkhouse
Chapel-le-dale
Low Gillerthwaite
Ennerdale​
Low Gillerthwaite is located in the western Lake District within the 'Wild Ennerdale' valley. The centre is 'off-grid' generating its own electricity. It gives a real sense of remoteness and is a special place to base a residential. It can offer accommodation for up to 40 guests.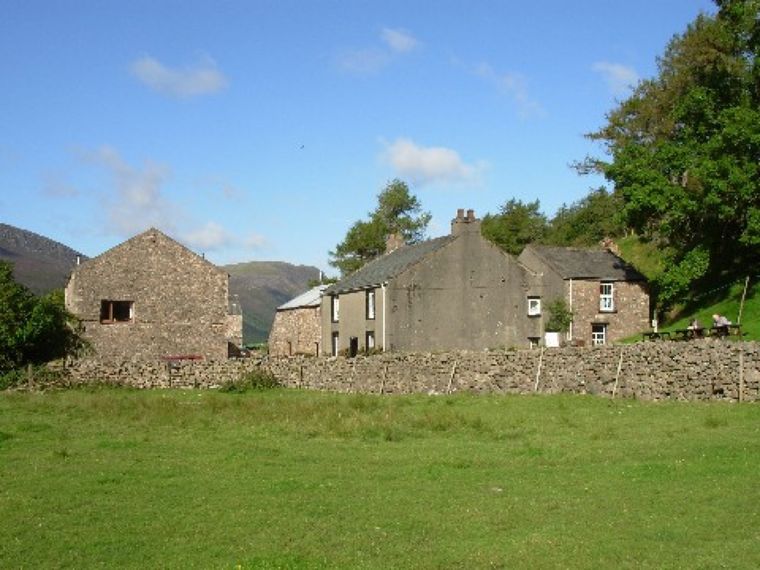 5 dormitories with between 4 to 14 bunks
Separate male and female toilet and shower facilities
Well equipped kitchen and dining room
Outdoor BBQ
Small drying room and larger barn for kit
2 lounges with open fires
Multi-use barn
Classroom / study room
Outdoor space
Camping can also be provided here which can useful for accommodating larger groups or great for offering a night under the stars with facilities close to hand.
Link to Low Gillerthwaite

This great little venue on the shore of Derwent Water provides accommodation for up to 22 guests.  It is hidden away in a beautiful secluded spot with stunning views over the lake and mountains.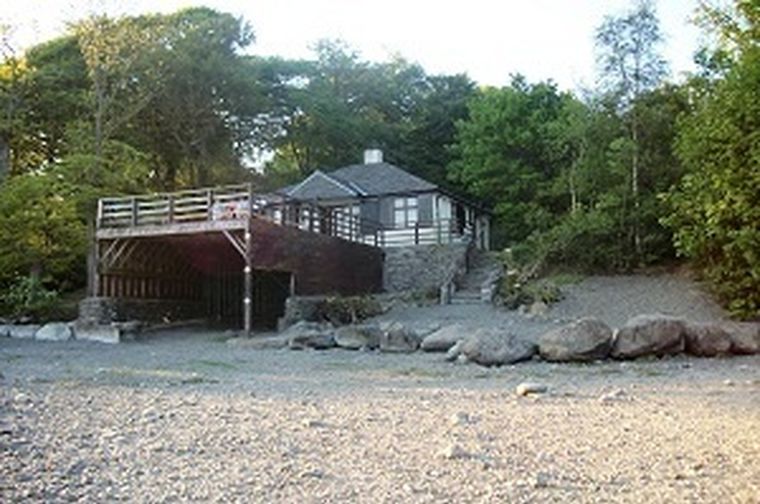 5 dormitories across 2 buildings sleeping between 2 to 8 guests with washbasins in each room
Toilet and shower facilities in each building
Equipped kitchen and dining room
Lounge with open fire
Drying room
Outdoor space and surrounded by woodland
Lake shore access
Verandah
Parking
Link to Isthmus Cottage
If you are planning to stay at any of the YHA's in our main working area then we can work with you and your group from their base. The YHA provide the beds and food and we run the adventures. 
From some of the hostels if you would like our chef and great quality home cooked food and fabulous hearty packed lunches then we can provide that element of your stay for you. 
This works well if you have the numbers for sole occupancy or especially large groups. We have the ability to offer a residential course for 150-200 young people depending on our diary and how early you book. 
We can help
Real Adventure was born by request from schools to help with the different and unusual ideas, from teachers wanting to make a special trip happen but needing technical help. 
Our costings are based on raw ingredients... How many instructors, how many people, what accommodation, how many meals, chef's needs, minibuses and so the list builds. We create a contract based on your needs and go from there. So if all you need is 1 instructor to take a team climbing during your trip, through to Real Adventure delivering the whole residential package or just hiring kit from us, we can cost the experience efficiently to everyone's advantage.
---
Prices for fully catered from £38 per person per night* with visiting leaders places free**

*adventures and transport not included. **1 free visiting leader per activity group + 1 extra free (for 20 young people 3 free adult places)
We build your course from raw costs to ensure the best possible price. Get in touch and we can cost your ideal course.
---
If you are an accommodation provider and would like our groups to come and stay with you, please get in touch. Equally you may have a group staying with you who need a mobile activities provider to work with or just a guide for a day or climbing instructor or set of canoes for a week. We look forwards to hearing from you and helping enhance your provision. 

---
I have been working with the RA team for 5 years now. Dan works closely with us to put together a bespoke programme each year taking into account the needs of the cohort but because of his expertise and highly qualified and professional instructors it remains flexible to allow us to adapt for the weather, children's abilities and interests as their adventure develops.

Peter Hicks, Head Teacher

Heron Hill Primary School

There is clear evidence that outdoor learning has a positive impact on young people, and when that learning is of high quality the impact can be life changing. For many, just being outdoors can have a huge benefit in terms of health and well-being, stimulating curiosity and developing an appreciation of the world around them. When such experiences are part of a progressive programme designed to support integrated learning in both formal and informal settings, the impact is greatly enhanced.

High Quality Outdoor Learning

© 2015 English Outdoor Council

Pat and I organised the trip again this year: I can honestly say that it was one of the absolute best ! Dan the Man got together a fantastic set of instructors and locations / activities, and combined with our own team of superb staff and Otters we all created a week that I know the kids will always remember. Thanks to everyone – especially all the kids who were up for some pretty scary stuff – for a fantastic week.

Ben Wall, Head of Department

St Christopher's School

…..a residential learning experience provides opportunities, benefits and impacts that cannot be achieved in any other educational context or setting.

Learning Away Final Report 2015

" Our school have just returned from a residential visit to the Yorkshire Dales. Dan and the team at Real Adventure were extremely helpful and accommodating during the planning stages.

I have over 20 years of experience as a teacher organising residential trips and was uncertain about how not having a traditional residential centre would affect the visit. However, my fears were completely unfounded and I came to realise the flexibility that having no fixed centre gives. Real Adventure worked to find us accommodation to meet our needs. The cooks and instructors then came to us. I must very highly commend the quality and experience of all of the instructors who enabled us to have a very enjoyable week. All of the activities provided a well-placed level of challenge and all instructors adapted to meet the needs of the children.

I can highly recommend a residential course organised by Real Adventure."

Darrell Oakden, Year 5 Class Teacher

Buglawton Primary School
Downloads
Useful resources and kit lists for your activity
| | | | |
| --- | --- | --- | --- |
| Residential Equipment List | Size: 543.73 KB | Updated: 9th November 2017 | Download |
| Adult Medical Form | Size: 76.2 KB | Updated: 21st September 2017 | Download |
| Under 18 Medical Form | Size: 76.55 KB | Updated: 21st September 2017 | Download |
| Realadv Adventure Days Bi Fold Leaflet V4 | Size: 2786.32 KB | Updated: 21st September 2017 | Download |
| Real Adv Education A4 Dl Leaflet Final V3 | Size: 2746.03 KB | Updated: 21st September 2017 | Download |
| AALA Licence, 2019-2021 - R1481 | Size: 149.85 KB | Updated: 4th March 2019 | Download |
| Risk Management Summary | Size: 71.69 KB | Updated: 21st September 2017 | Download |
| Insurance Certificate 2019-20 | Size: 130.52 KB | Updated: 16th May 2019 | Download |